Residents of public housing tower fear funding for vital health program will be cut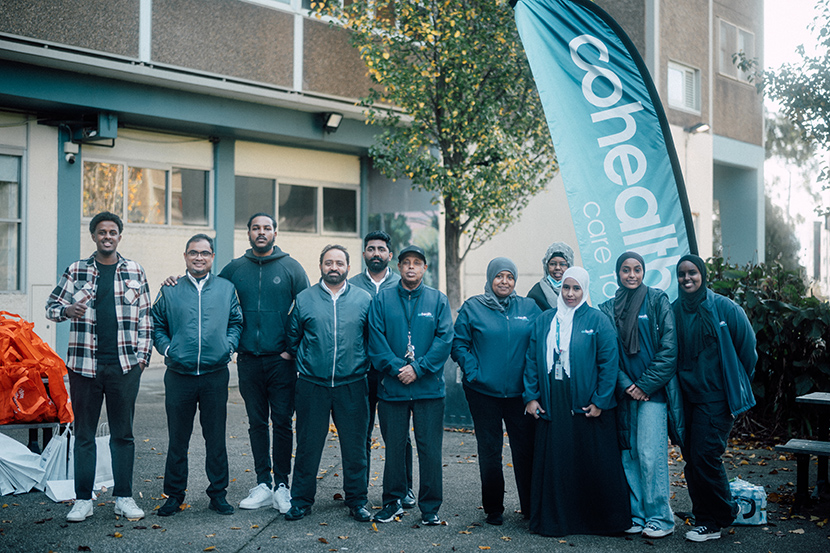 Brendan Rees | 29th June, 2022
Residents of a public housing tower in Carlton are desperately hoping to keep a health program running in their complex after learning its funding may soon be pulled.
Since November 2020, residents at 510 Lygon St have embraced a health concierge program which has proven successful in the dissemination of health information campaigns during the pandemic.
Led by not-for-profit group Cohealth, the program has seen 84 public housing residents working as health concierges across inner city high-rise towers while representing more than 10 language groups.
Their role has been to monitor the health and wellbeing of residents moving in and out of the building, taking temperatures, providing the latest health information, and linking people to support services.
In Carlton, women of all ages and abilities, including single mothers and their children, elderly women and people with mobility issues have also been supported.
As the health concierges are also residents, the program has allowed them to build trust and has been widely successful in increasing COVID tests.
However, with its funding due to expire at the end of June, there are fears the program may discontinue.
Victorian Greens leader and Member for Northern Metropolitan Region Samantha Ratnam has vocalised her support for the program and called on the state government to urgently commit to funding.
Ms Ratnam addressed parliament on June 24 saying the pandemic had "highlighted the inequalities and service gaps in our communities, especially for people living in public housing."
Ms Ratnam said the High-Risk Accommodation Response program (HRAR) had funded an important on-the-ground services and programs for residents living in high-density housing, "but with the funding ending in July, community organisations will leave the estates and so many great local programs will end."
"My question is: will the government urgently renew HRAR funding to ensure we do not lose these important programs?"
The government has 30 days to respond to the question.
The Department of Health and Human Services was contacted for comment.
Hodan Noor who is employed as the health concierge at her Lygon St building, said the program had provided a range of services as well as fostering a stronger sense of community and connection for many women.
"It's really concerning and alarming because COVID is still in the community. It's a bad time for leaving the community behind," she said.
The Carlton health facility, which has a clinic, also runs a women's health and wellbeing program, coordinating trips to local yoga classes and women's only swimming.
Without this program, Ms Noor said many of these women would be unable to attend these important health and wellbeing activities.
"It's a multicultural community, and they speak many languages, so they get a lot of benefits."
Cohealth chief executive Nicole Bartholomeusz said the health concierge model had been a "gamechanger in delivering culturally appropriate support during an extraordinary time in recent history."
"As we emerge from the pandemic, we must not forget the lessons learned about the value of community empowerment in improving people's own health and wellbeing," she said.
"We are incredibly grateful to the residents who stepped up to work on the frontline to make sure communities hardest hit by the pandemic had the support they needed."
"When most of us were safely locked down in our homes, the health concierges and other bicultural workers were delivering food and medicines, translating health information, updating residents on the latest public health advice, helping to dispel vaccination misinformation, and connecting people with testing and vaccinations."
"These trusted and familiar faces will be greatly missed, and their work will not be forgotten." •
Photo caption: Hodan Noor, who is employed as the health concierge at 510 Lygon St, said she hoped funding for a program supporting the health and wellness of residents would be reinstated.
August 3rd, 2022 - Rhonda Dredge
August 3rd, 2022 - Inner City News
Subscribe
to
all
the
news
Like us on Facebook
Download the Latest Edition